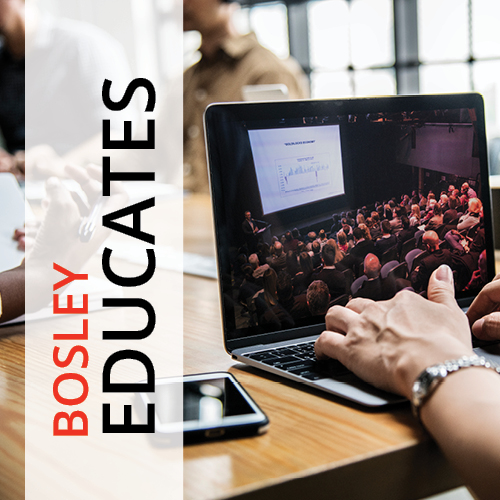 ---
Success is an evolution and Real Estate is always evolving
Bosley-U training represents merely the beginning of your real estate journey. At Bosley, we hold weekly sales meetings at each branch to discuss the ever-changing market, sales strategies, market statistics, legal issues and lead generation. We believe that an educated, insightful and innovative agent is our client's best asset.
Every Wednesday morning, we host a smaller, more intimate group discussion we call "Mastermind," where agents from all Bosley offices, and of all levels of experience and knowledge meet to pick each other's brains and learn from one-another. These sessions are often moderated and led by Tom Bosley himself, and cover a variety of topics from an agenda that is set at the start of the meeting by the attending agents.
Furthermore, specialized training is offered in courses that cover topics appealing to both new agents and experienced, ranging from social media success and failures, to iPads for dummies, effective advertising mediums, listing tips and tricks, online lead generation and anything that's at the forefront of a dynamic and changing market.
If you are curious about what is on tap this month at Bosley, contact us today!